Day 3 :
Keynote Forum
Biorefining Research Institute, Lakehead University, Canada
Time : 09:30-10:00

Biography:
Dr. Lew Christopher holds a Masters degree in Chemical Engineering and a Ph.D. degree in Biotechnology. He has more than 25 years of industrial and academic experience in the field of bioprocessing of lignocellulosic biomass. Currently he serves as Director of the Biorefining Research Institute leading an interdisciplinary team of faculty and researchers from several science and engineering departments at Lakehead University in Canada. His research mission is to add value to the global Bioeconomy by applying an integrated biorefinery approach. Dr. Christopher is a member of the editorial board of several international biotechnology journals, advisory boards, and professional societies. He has made over 400 scientific contributions to the field of Biomass Biorefining.
Abstract:
Uncertainties about global petroleum reserves and oil prices, increasing energy demands and concerns about global warming have accelerated research and development programs in alternative renewable energy. Plant biomass is the single most abundant and renewable resource on earth that has the potential to supplant the use of fossil-derived transportation fuels and help create a more stable energy future. Forestry is traditionally a strong economic sector in North America that comprises about a third of the biomass resources in the U.S. and approximately 50 % of the biomass available for biorefining in Canada. However, due to the strong off-shore competition and gowing global movement for green fuels and chemicals, the North American pulp and paper and other fiber processing industries need to create additional revenues and diversify their products and markets to remain competitive. To achieve this, these industries need to evolve into integrated forest biorefineries (IFBR) - our oil refineries of the future where oil is inevitably replaced by lignocellulosic biomass. IFBR are viewed as one of the economic pillars of the emerging global Bioeconomy, however, less than 10% of the total global fuels and chemicals production is currently biobased. This presentation provides an overview of the IFBR production and conversion platforms. The major research needs for IFBR deployment through process integration and waste utilization will be summarized, with a critical assessment of recent progress and remaining challenges that we currently face in our endevors to transition to a bio-based economy and society.
Keynote Forum
Universidade Federal do Rio Grande do Sul, Brazil
Time : 10:00-10:30

Biography:
Claudia Alcaraz Zini is an Associate Professor in the Institute of Chemistry of the Universidade Federal do Rio Grande do Sul and works in the fi eld of Analytical Chemistry, mainly with sample preparation techniques, one-dimensional gas chromatography and comprehensive two-dimensional gas chromatography with mass spectrometric detection applied to the extraction and analyses of volatiles and semi-volatile compounds in complex matrices. Complex matrices investigated are mainly related to wines, fruit juices, food and beverages, plants, essential oils, pyrolytic liquid phases (raw bio-oil, bio-oil, aqueous phase), petroleum, coal extracts, infochemicals, etc. She has more than 55 scientifi c articles published and 900 citations.
Abstract:
In this work, the main results of the use of comprehensive two-dimensional gas chromatography (GC×GC) in the analysis of bio-oils derived from biomass pyrolysis coming from Brazilian biodiversity, will be discussed. Th e fi rst part of our research involved the characterization of bio-oils from sugarcane straw and rice husk. From these biomasses, methods of research were defi ned according to biomass structure (using thermo-gravimetry and infrared spectroscopy) which allowed classifying them into diff erent groups with diff erent bio-oil composition. Th en, we began to work not only with the original purpose (generation of biofuels), but with the possibility of using this material as a source of raw materials for the chemical industry. Aiming this objective, the biomasses chosen for this study were: Sugarcane straw, rice husk, peach kernel, coconut fi ber, palm fiber, coff ee residue, tobacco seed, crambe seed, furniture industry waste, and pulp and paper industry waste among others. The use of GC×GC allowed the identifi cation and semi-quantitation of several products from the studied biomasses. In addition, the structured presentation of results allowed the identifi cation of a much larger number of compounds, compared with the literature, for these classes of compounds, and even solving problems of unclear identifi cation due to co-eluting compounds. This technique allows a separation in two-dimensional space using two columns of diff erent polarity and also has the possibility of increasing the identifi cation through the construction of curves (dispersion graphics) which can be extrapolated to families of compounds. Thus, in all biomasses studied, high levels of oxygenated compounds, mainly phenols derived from lignin were found. In biomass group, most lignocellulosic material (wood derivatives, straw and peel) were found with high levels of ketones and furans (derived from cellulose). In biomass derived from oilseeds (palm oil, crambe), acids and fatty esters, undecomposed and lighter acids were found, depending on the pyrolysis temperature. Th e tobacco and coff ee biomasses, produced bio-oils with high nitrogen content, especially pyridines. Another important factor considered was the use of catalysts. These were tested in the biomass sugarcane straw and wood waste, increasing, signifi cantly, the amount of hydrocarbons (saturated and aromatic). Th us, it can be concluded that the GC×GC technique allows a complete characterization of bio-oils generating data for their potential industrial use.
Keynote Forum
Maine Woods Biomass Exports, LLC, USA
Time : 09:00-09:30

Biography:
Arthur T House is the Exporter of Phytosanitized Wood Chips for Combined Heat and Power (CHP) and High Quality Wood Chips for paper manufacturing. He recently earned the Maine Woods Biomass Exports (MWBE) contract and Phytosanitary Approval Certifi cate from USDA-APHIS. MWBE is under long-term (12 –15 year) contract for the supply of Heat Treated Phytosanitized Wood Chips for CHP use. Output also includes a trademarked energy wood chip, E = MC3 for CHP to be exported as compressed bales at a density approaching wood pellets.
Abstract:
This presentation focuses on factors motivating the trend toward the enhanced duration of a buyer-seller relationship which will lead to long-term contractual relationships in an eff ort to contribute to a better understanding of the driving forces of trust and commitment. It will also focus on their impact on the importing fi rms' performance in an exponentially expanding market context. Traditional sales of wood chips exported from mostly North American suppliers who are concluded as discrete transactions or spot market transactions. In the business world and in academia, the reference to a discreet transaction is one that relationships can be built upon, however, it is in its pure form, one that transpires having had no history between the parties, and nothing ever has been nor ever will be. Th is is akin to there being money on one side of the ocean and the commodity (Wood Chips) on the other and the one discrete transaction in the off ering (spot sale) and no more expectation to
follow. At the core of trust and commitment, marketing is the exchange that is profi table to parties involved in the exchange. Th e concept of exchanges as it applies to trust and commitment marketing is viewed from either a transaction cost analysis approach or a social exchange theory approach. Th e ultimate goal in developing the enduring relationship is to foster and maintain a competitive advantage over rival fi rms in the industry.
Biodiesel | Biogas | Bioethanol
Location: Lorangerie II
Chair
Claudia Alcaraz Zini
Universidade Federal do Rio Grande do Sul, Brazil
Co-Chair
Yinbo Qu
Shandong University, China
Session Introduction
UFMG, Brazil
Time : 10:50-11:10

Biography:
Daniel Bastos de Rezende has completed his Doctorate in 2015 from Universidade Federal de Minas Gerais, Brazil. He is a Researcher at LEC/UFMG (fuels and biofuels research laboratoty). He has experience in automotive industry, R&D and as University Professor.
Abstract:
The availability of low-cost raw material is a key factor for the economic viability of the biodiesel production. Together with the raw material, other factors that increase costs in the process of transformation of vegetable oil or animal fat by alkaline transesterifi cation into biodiesel are associated with the purifi cation steps of the raw materials and products. Th e Macauba is an oleaginous palm whose current extractive way of collecting classifi es it as a raw material of high acidity, not suitable for biodiesel production by conventional processes. It is proposed in this work, an alternative process, technically feasible and environmentally friendly, for separation of free fatty acids of the Macauba pulp oil in order to adequate it for biodiesel production by transesterifi cationvia homogeneous alkaline catalysis. Th e process consists of two main steps: Liquid-liquid extraction for the recovery of free fatty acids; and neutralization of residual fatty acids through esterifi cation. In the simulation, 50 kg/h of Macauba oil with acidity of 12.9% were treated, achieving 40.8 kg/h of a product with acidity of 0.5%. In the validation bench test, following the same steps of the simulation, the acidity achieved in the fi nal product was 0.67%.
Shandong University, China
Time : 11:10-11:30

Biography:
Jian Zhao is working at Shandong University, China
Abstract:
Bisulfi te process was used to fractionate Oil Palm EFB (Empty Fruit Bunch) for production of bioethanol and chemicals for achieving biorefi nery. Firstly, the EFB was fractionated to solid components and liquor components by bisulfi te process, then, the solid components were used for bioethanol production by quasi-simultaneous saccharifi cation and fermentation (Q-SSF) process, and the liquor components were converted to furfural by hydrolysis with sulfuric acid. Preliminary results showed that 95% of theoretical conversion of cellulose to ethanol was obtained, and the concentration of furfural was highest about 18.8 g/L with 0.75% sulfuric acid and the reaction time of 25 min, as well as the conversion of xylose to furfural was about 82.5%. It was also shown that the liquor components could be fractionating into hemicellulose sugars and lignin by resin separation for producing potential chemicals, for example: xylose, xylooligosaccharide, and lignosulfonate.
Universidade Federal de Minas Gerais, Brazil
Time : 11:30-11:50

Biography:
Vanya Marcia Duarte Pasa is a Chemical Engineer and Doctor in Chemistry (1996) from Universidade Federal de Minas Gerais (UFMG). She has worked for ACESITA for 9 years and has worked for UFMG for 20 years. As an Associate Professor, she has developed processes for bio-oil valorization (carbon fi bers, biocoatings, bioesins & nanostructures) and biofuel production (biodiesel, green diesel and biokerosene). She is the Coordinator of UFMG's Fuel Laboratory and has large experience in fuel quality control and fuel certifi cation, working in partnership with ACESITA, Petrobrás, ANP, Boeing, Rima S/A, Granbio, UNESCO, GTZ-German Agency. She has several patents and dozens of published papers.
Abstract:
Macauba is a palm tree with good oil productivity (6.2 ton/ha), is native to Central and South America and is not exploited for food purposes. Its oils have been noted as an important alternative for the production of biofuels, especially for aviation. Th is study investigated deoxygenation catalyzed by 5% w/w of palladium on charcoal (Pd/C) reduced in situ using crude and previously hydrolyzed macauba pulp and almond oils with diff erent compositions and acidity values. The effect of the fatty composition and nature of the feedstock, reaction pressure, atmosphere, presence of stirring and use of the Pd/C catalyst were studied. The results indicated high selectivity with a predominance of saturated linear hydrocarbons that correspond to green diesel, followed by biojet fuel hydrocarbons. Oxygen removal was favored for free fatty acids with long carbon chains, for which decarbonylation and/or decarboxylation predominates. The highest content of hydrocarbons (85% w/w) was obtained in the reaction of hydrolyzed macauba almond oil at 10 bar of H2, 300ºC, 5 hours of reaction and stirring at 700 rpm. This green product has potential applications as a dropin substitute for fossil fuels.
Shandong University, China
Time : 11:50-12:10

Biography:
Xiaoming Bao is a Professor and Doctoral Supervisor in State Key Laboratory of Microbial Technology, Shandong University. She is also a Committee Member of Chinese Society for Microbiology and Committee on Universal Education. Her major scientifi c interests are in the fi eld of Metabolic Engineering, Molecular Biology and Yeast Physiology. She has undertaken more than 40 national and provincial projects and cooperated with several famous companies such as Novozymes, DSM, Chemtex, etc. She has 100 papers published in infl uential journals, including Metabolic Engineering, Bioresource Technology and FEMS Yeast Research, etc.
Abstract:
The cost eff ective and sustainable production of second generation bioethanol, which made from lignocellulosic materials, must resolve two problems: Co-fermenting xylose with glucose and enhancing strain tolerance to lignocellulosic inhibitors. In our recent work, a robust diploid Saccharomyces cerevisiae strain BSIF was used as chassis cell. Th e novel Ru-xylA gene (US 8586336 B2) that expressed high xylose isomerase activity in S. cerevisiae and the MGT05196(N360F) gene (CN 104263739A) encoding a transporter that specifi cally transported xylose without any glucose inhibition were introduced into strain BSIF as well as overexpressed endogenous XKS1 and genes of pentose phosphate pathway, etc. Th ese rationally designed genetic modifi cations combined with alternant evolution in xylose and leach liquor of pretreated corn stover (PCS) endowed excellent xylose fermentation and inhibitor resistant capacity to the fi nal resulting strain LF1 (CN 105199976A). Th e ethanol yield and specifi c xylose consumption rate of LF1 were 0.447 g g-1 and 1.073 g g-1 h-1 in fermentation of 40 g L-1 xylose and were 0.474 g g-1 and 1.751 g g-1 h-1 in fermentation with mixed sugar (80 g L-1 glucose and 40 g L-1 xylose). In the fermentation of PCS hydrolysate, LF1 consumed 77 g L-1 glucose and 36 g L-1 xylose in 40 hours with an ethanol yield of 0.411 g g-1, highlighting its potential use in second-generation bioethanol production. More genetic and evolutionary measures are being taken to make strain LF1 more suitable to producing second-generation bioethanol from various lignocellulosic hydrolysates.
Food V/S Fuels debate | Biorefineries | Bioenergy
Location: Lorangerie II
Chair
Electo Eduardo Silva Lora
Federal University of Itajubá – UNIFEI, Brazil
Session Introduction
Federal University of Itajubá – UNIFEI, Brazil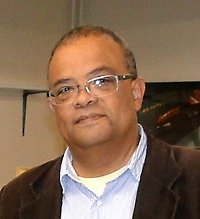 Biography:
Electo Eduardo Silva Lora has a Research Productivity Grant from the Brazilian National Research Council. He graduated in Thermal Power Plants by the Polytechnic University of Odessa in 1981 and has a PhD in Steam Generators and Reactors Design from the Polytechnic University of St. Petersburg, Russia (1988). In 2014, he made a stage of Visiting Professor at Washington State University with a Fulbright/CAPES Visiting Scholar grant. He is currently Full Professor at the Federal University of Itajubá and Coordinator of the NEST Research Group. He has published 80 journal articles, 13 books and supervized 17 Doctoral and 47 Master's thesis.
Abstract:
Gasifi cation of biomass as primary conversion technology for the generation of electricity using diff erent prime movers has presented serious diffi culties in its implementation practice in the past. Th e paper presents an assessment of the state of the art of the various possible biomass conversion path into electricity including gasifi cation as a primary stage, and their limitations. The most widespread gas cleaning trains characteristics and their results in relation to the quality of gas are shown. Th e results of some success stories are discussed. It is presented at the historical development of biomass gasifi cation research at the NEST research group at the Federal University of Itajubá in Brazil.
University of Concepcion, Chile
Time : 12:30-12:50

Biography:
Luis E Arteaga Perez has completed his Ph.D in 2010 at the UCLV, Cuba and after that he was Visiting Post-doc in the University of Ghent, Belgium where he worked in the Laboratory of Thermochemical Conversion under the supervision of Professor Wolter Prins. At this moment, he is working as a Researcher at the Unit of Technological Development in Chile. He has published several papers in well-ranked journals and has been serving as Reviewer in reputed journals like Energy, Chemical Engineering Journal, Journal of Cleaner Productions, etc.
Abstract:
During the last decade, the interest for developing carbon-based structures have been renewed. Among several candidates, carbon aerogels (CAGs) have demonstrated potential for several applications such as catalyst supports, adsorbents, electrodes and supercapacitors for secondary batteries. This research focuses on the production of wisely designed carbon structures for its use as catalyst support for the elimination of tars and ammonia form biomass-derived syngas. The main drawbacks in preparing CAGs from cellulose are related to the low mass yields obtained (<15%) during carbonization and to the unstability of the carbon when it is used for applications involving high-temperature oxidant atmospheres. Here, we report on the mechanisms and thermal behavior of treated cellulose nanofi bers that were pre-treated with a fl ame retardant ((NH4)2SO4). Th e CAGs precursor are freeze-dried nanocellulose fi bers provided by the University of Maine. Th e presence of (NH4)2SO4 reduces the production of tars by inhibiting the levoglucosan formation and also it promotes further decomposition of levoglucosan by the carbon-promotor route. The concentration of (NH4)2SO4 affects the activation energy of pyrolysis as well as the fi nal carbon yield, which is mostly associated to crosslinking, scission and cracking of bonds. The compositional, morphological and textural characterization of the CAGs precursor was carried out by Elemental Analysis, TGA-MS, ICP-OES, FT-IR, XRD, SEM and nitrogen adsorption.
Stellenbosch University, South Africa
Time : 12:50-13:10

Biography:
Maxon L Chitawo is a PhD student at Stellenbosch University in the Process Engineering department. He comes from Malawi, where he is an Academic Member of Staff at Mzuzu University in the Department of Energy Studies where he also Heads the Bioenergy Systems Research Group. He did his Bachelor's degree in Mechanical Engineering at The Polytechnic, University of Malawi from 1991 to 1996 and Master's degree in Renewable Energy Systems Technology at Loughborough University in United Kingdom from 2006 to 2007. His research interest is in bioenergy systems focussing on sustainability issues.
Abstract:
Variations overtime in the supply chain of primary forest residues have the potential to exacerbate sustainability challenges in bioenergy production from the residues. Understanding the sources and causes of these variations along the supply chain can enable formulation of policy frameworks that can enhance availability and steady supply of the residues for sustainable production of bioenergy. Th is paper presents a systems approach mapping of primary forest residues supply chain from Viphya forest plantations in northern Malawi to elucidate potential sources of variations overtime in the residues supply chain. Management and harvesting systems and technologies applied in the plantations, residues production, post harvesting handling and utilisation were assessed from plantations management reports and from onsite material balance of timber production processes. Over extraction of mature stand, delayed replanting, coupled with high death rate of replanted trees resulted in depletion of the plantations in 15 years before maturity age (25 years) of fi rst set of replanted trees, which in turn led to intermittent supply of the residues. Key sustainability challenges along the supply chain categorised as managerial, economic, environmental, social and technical logistics are presented in the paper. Stakeholder analysis along the supply chain revealed the power/infl uence, interests and concerns of the stakeholders in the value chain that provide opportunities for management innovations in the supply chain for sustainable production of bioenergy from the residues. An integrated forest plantations management and bioenergy production framework can allow sustainable harvesting of mature stand for timber and bioenergy production from primary forest residues from Viphya plantations.
Ferdowsi University of Mashhad, Iran
Time : 14:50-15:10
Biography:
Hossein Ahmadzadeh completed his Ph.D in Bioanlytical Chemistry in June 2000 from Alberta University and postdoctoral studies from Alberta University (Canada), York University (Canada) and University of Minnesota (USA). He was an Assitant and Associate Professor in California State Polytechnic University from 2005 to 2011. He then moved to Ferdowsi University of Mashhad in Iran. He has published more than 40 papers and in reputed journals and has been serving as a refree for more than a dozen of reputable journals. His interests include algae proteomics and lipidomics, environmental bioremediation, high sensitivity analytical detections and high resolution separation of biomolecules.
Abstract:
The rational and principles of an algae-based wastewater treatment system with multiple sources of revenue are discussed in this presentation. Aft er an overview of historical references on algae-based wastewater treatment programs, a step-by-step process is described for a high quality effl uent and algal biomass with an optimized algal oil content. Th e dominant strains of algae found in wastewater ponds are discussed and a list of fi ve genera including Euglenia, Scenedesmus, Selenastrum, Chlamydomonas and Actinastrum are suggested as candidates for large-scale culturing based and their ability to strip nutrients and organic matter from wastewater, growing rapidly and producing a signifi cant level of oil. The final part of the presentation deals with Supercritical Fluid Extraction as an effi cient means of isolating algal oil and other commercially important compounds from algal biomass.
SĂŁo Paulo State University, Brazil

Biography:
Dr. José Luz Silveira is a professor at Laboratory of Optimization of Energy Systems (LOSE), Department of Energy, College of Engineering of Guaratinguetá
Abstract:
In this presentation will be presented projects developed by the Group of Optimization of Energy Systems in IPBEN- Institute of Bioenergy Research. This Institute has been working about biohydrogen and renewable hydrogen processes. Also there are projects considering biogas and your use to electricity generation and production of the biohidrogen by steam reforming. Another researchs have been developed in biomass gasification with dowdraft, bed fluidized and plasma gasifiers, as too biodiesel industry considering steam reforming of glycerin to biohydrogen production incorporated. Many works developed have been studing about the use of biofuel in internal combustion engine, gas turbine (micro), combined cycle and fuel cell systems, considering energetic, economical and environmental issues. In final step, it will be presented some prototypes, publications in Bioenergy topics, and the new projects in development by the Group at UNESP Brazil